Healthy Emotions
Prediction of emotional states
Customer
Healthy Emotions, a startup that works to improve the health and happiness of people, for its favourable impact on both personal and professional life, has launched a voluntary programme based on physical exercise from which it collects multiple data from participants.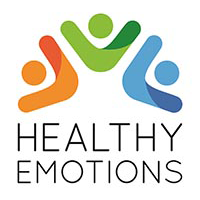 Challenge
The aim is to measure the impact of the programme on the volunteers' daily work and to predict, months in advance, the following emotional states: motivation, self-esteem, job satisfaction and pride in belonging to the company.
Results
Ability to anticipate, months in advance, the emotions of employees, making it possible to remedy possible drops in these indicators.
Improved productivity of the participants in the programme and the ability to know which variables have a greater impact on the emotions studied. In other words, it is possible to know the levers that need to be activated if you want to achieve certain results in these emotions.
Solution
Predictive Models capable of Anticipating the four Emotional States described in the Objectives months in advance.
The Data used for these Analyses are the following:
General Company and Employee Data.
Operational Data.
Motivational Data.
Physical Data.
Physical Activity Data.
The Technology used for these Solutions is based on:
Machine Learning (Artificial Intelligence).
Python, R.
Testimonials
David Martínez Buisson
Heart at Healthy Emotions
"We had a challenge ahead of us, we wanted to be able to measure the results obtained and we passed this challenge on to PredictLand. We all know that physical activity and emotional management have a direct effect on our personal and professional development. At Healthy Emotions, we wanted to be able to demonstrate this and PredictLand achieved it, not only by analysing thousands of data obtained from our activities, but also by opening the door to predictions of people's behaviour.

PredictLand's capacity for analysis and creativity has been able to correlate physical states with emotional states, demonstrating that physical activity combined with emotional management produces an improvement in the productivity of workers in an organisation. Without a doubt, the team behind PredictLand has helped us to develop the method we use in Healthy Emotions for the development of people through wellbeing.

PredictLand for Healthy Emotions is a Partner that is part of our business thanks to its professionalism, ability to provide answers and seek solutions to the challenges faced."